Tanem F1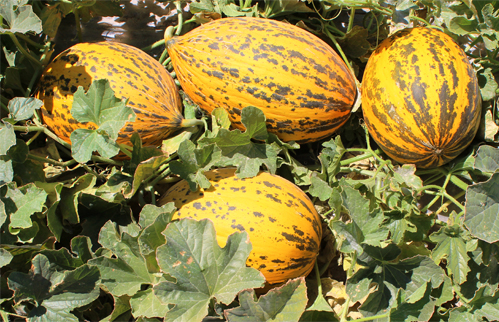 • Plant is big and strong.
• Good resistance to disease.
• Fruit small oval-rounded, dark green, yellow-orange freckles on the ground.
• Flesh is thick and tight. Aroma is excellent.
• The ripening period is mid-to-late.
• The average fruit weight is 3-5kg.
• Shelf life is suitable for long storage.
• It is suitable to be grown in low tunnels and open field.